Looking to buy a new copier? Canon can be the best equipment! While Canon may not be a brand for just any printing job, this definitely is great for organizations.
Canon has a wide range of printers, from large formats to floor-standing that are best for producing signs and posters, as well as those models for text document production. However, for this post, we will limit our review of Canon models to only two and streamline their best features for office tasks. Included in the post are also each of the model's capabilities, hoping that this will help you find the right model that's perfect for your workload.
To those familiar with this brand, this post is to make you appreciate more of what Canon's full range of capabilities can offer organizations. There are inkjets that can serve small businesses to large corporations; affordable models whose price tags cost way less than many other laser counterparts' cartridges; to more expensive models that are best suited for outputs that deserve gallery exposure levels.
Canon also presents colour and mono lasers from down the ladder to high-up enterprise production printing. Recently, smaller Canon printer models were released in the market to cater for modern remote printing from mobile phones.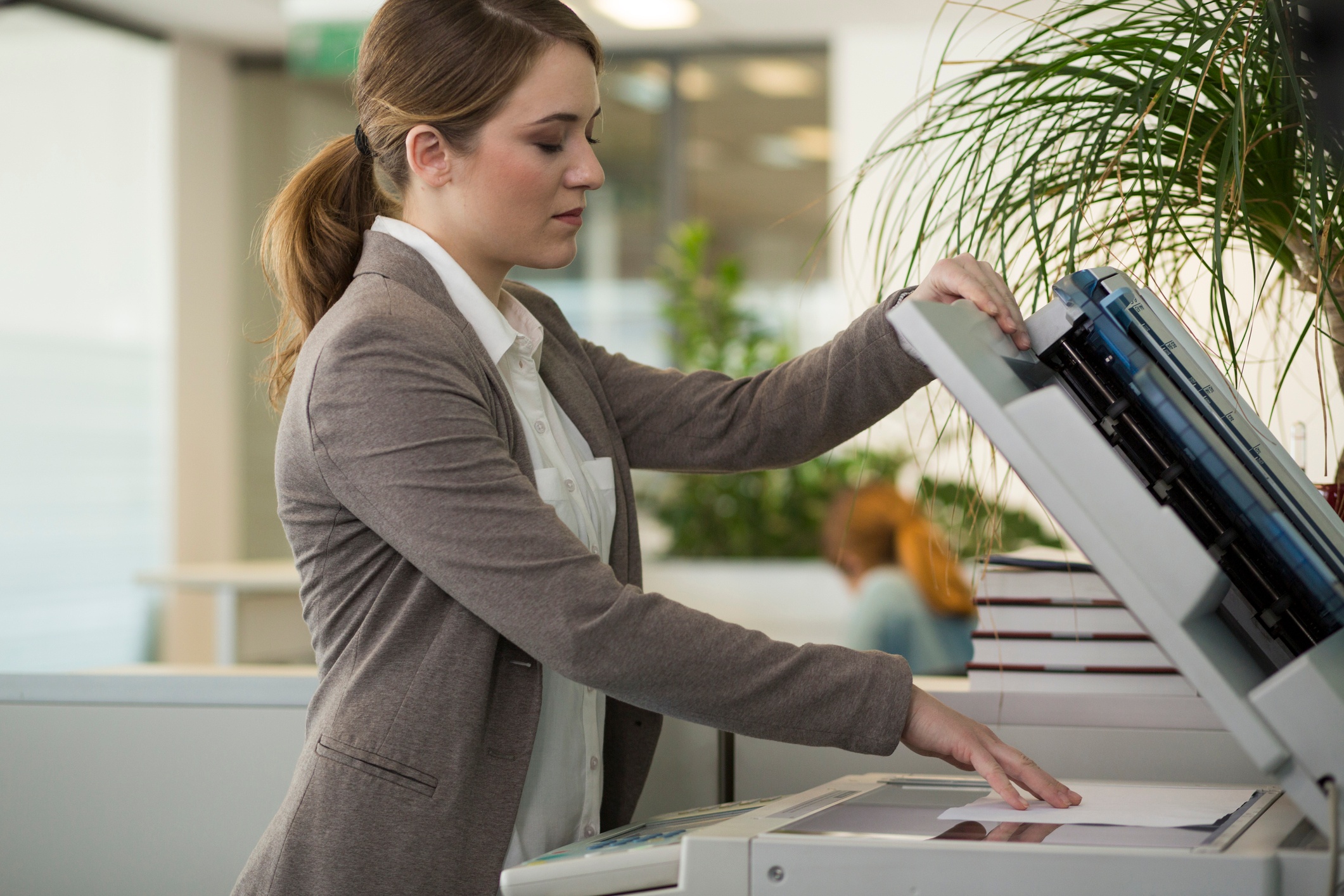 Why choose Canon over other brands?
A strong manufacturer, Canon comes with extremely robust features that just any organization can benefit from.
Canon PIXMA TR8620a
The best choice for mid-range models is Canon PIXMA TR8620a. An all-in-one printer, this particular model is an inkjet printer that carries with it many features that are sure to beat production needs. Its connectivity options are many, which include Mopria Print Service, Apple AirPrint, and Wi-fi- all of which make it convenient for everyone in the office to print wherever they are in the building. If there's a need to scan or copy thick documents and books, this model can definitely accommodate this need, thanks to its think scanner flatbed lid that slightly extends outwards. Moreover, it has a character recognition optical feature to allow the scanning of documents and converting the output straight into an editable text file.
In terms of printing performance, the Canon PIXMA TR8620a can produce vivid photos with fine and vibrant coloured details. The colour yield can produce more than 300 pages before the ink cartridge requests another refill. Although its black printing yield isn't at par, you can counter this by replacing the black cartridge often.
The ink cartridges aren't expensive, so you don't need to worry about the expenses. The speed of printing is fine too, with 4 coloured pages and 12 black pages per minute output. Another great feature of this model is its double-sided automatic printing which can make printing jobs easier than usual, for sure!
Overall, the all-in-one Canon PIXMA TR8620a is a versatile model and one of the most efficient models that Canon has ever released.
Canon imageCLASS MF743Cdw
The best by far in the Canon line-up is Canon imageCLASS MF743Cdw. A laser printing model, it carries with it so many satisfying features that are sure to deliver every office need. Two of its best features are its fast printing and page yield.
While several reviews say this model is bulky and large, this model is well-built displaying a sleek design that allows the easiest access to paper jams and toner cartridges. Anyone in the office can also connect to this equipment through Ethernet, USB, or Wi-Fi and directly print from their USB drive. Its scanner is ADF-equipped with a duplex single-pass scanning feature to digitize multiple pages easily, even with double-sided documents. And what's great about this is that you'll never have to manually flip the pages.
With regards to the page yield, its toner cartridges can go as far as 2000+ coloured prints and 3000+ black prints outputs. If you want to increase its yield capacity, go with cartridges that are also designed for high-yield outputs. Another great feature of this Canon model is that it can print even with 3rd-party printer toners, so it gives offices convenience and flexibility.
Canon printers, without a doubt, are diverse. It ranges from all-in-one consumer models to enterprise-grade large printers. The post above presented you with choices that prove how efficient and multi-capable Canon printers are.
If you plan to get copiers for your office in Atlanta, you can opt to buy copiers or lease copiers in Atlanta. We can give you the option to get the copier that you want.  You can contact our local copier leasing services department in your location.
If your Location is around Atlanta, you may call us at (404) 369-0911, our personnel for copier leasing in Atlanta will assist you. If you are also looking for copier repair services in Atlanta, you may contact our copier repair personnel at the same number.
If you are looking to learn about more Canon printers available in the market today, contact us now.