There are so many copiers out in the market today. Copier lease services are seen as a commodity for businesses, and almost every business has at least one so that they can operate well. But the question is, are all the copiers the same? And if they aren't, how do you know which one is the best for your business?
The thing that you need to keep in mind is that your business has a budget, but settling for the cheapest copier may not be the best one for you, and it might be more of a headache than a solution to your operation issues.
Copier leasing is one of the most important factors that you need to consider is reliability. A copier with great features and image quality is not that great if it is broken all the time. Therefore, only copiers that received a reliability rating of at least 8.5 or more should be considered.
Another factor that you need to consider is the ease of use. Is the design and interface of the copier intuitive? This category is measured in the areas of scanning, print, copy, job management, feedback, and multitasking.
Security is a factor that is important as it covers the security of data, including biometrics, network user authentication, ID card, common access, and more. Features are also important; it is the variety of tools and applications that are included with the device that is important, as well as other hardware features like additional memory and hard drive capacities. Features are broken down into three criteria: solutions, specifications, and environmental. All of these are important, and they are vital in making a great copier. With this being said, here are the top 2 best colour copiers.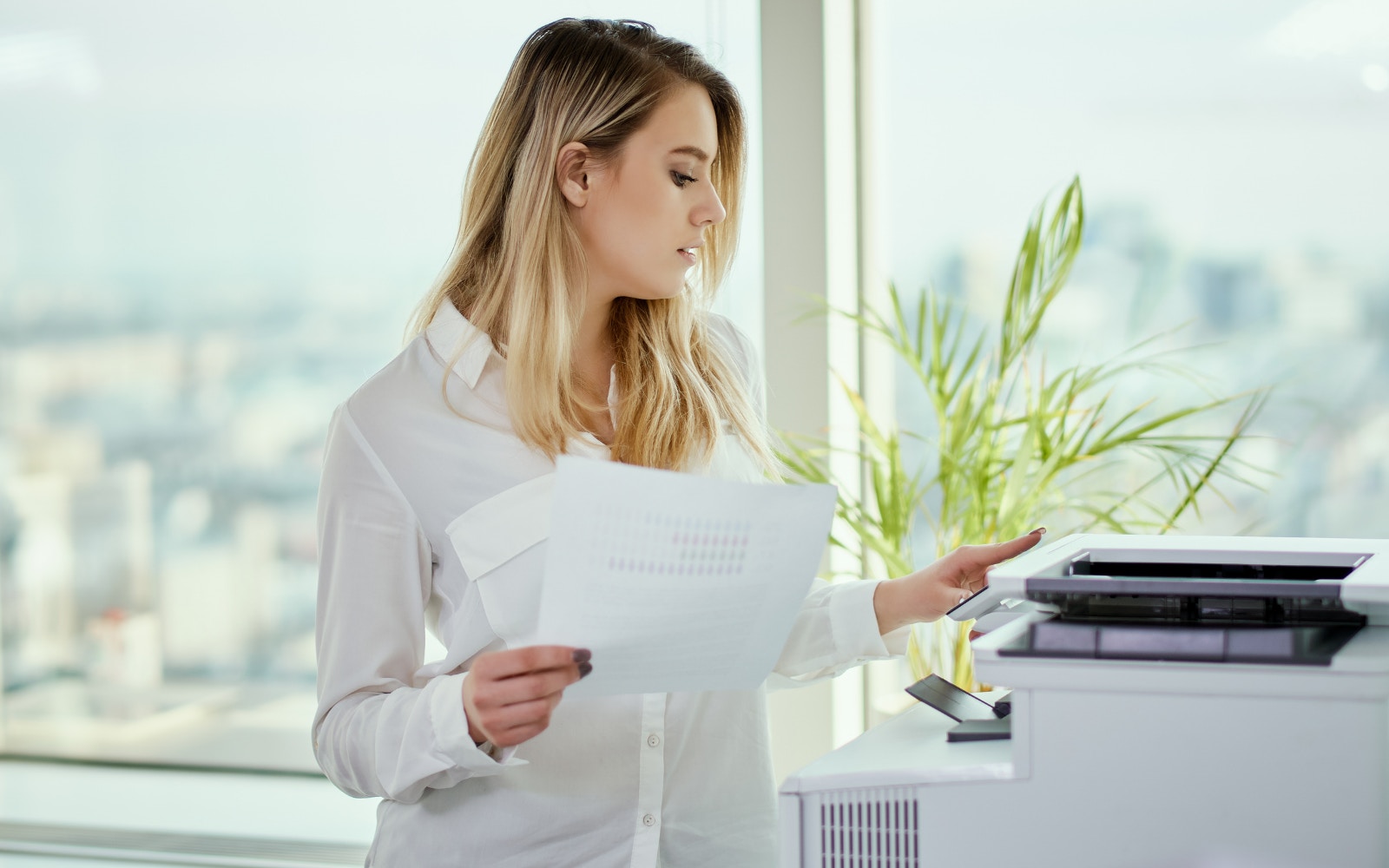 Canon imageRUNNER Advance C7580i II
The Canon imageRUNNER Advance C7580i II is made to help improve the workflow of the business, and it gives outstanding image quality. This Canon copier can give high-volume office environments a multifunction printer that is capable of producing high-quality colour content for diverse needs.
This all-in-one printer can integrate with software and services, giving a high-speed, dependable colour solution for enterprise-level offices and demanding multi-user environments, from marketing departments to libraries to university copy shops to self-service printing locations.
As part of the Canon Advance series, the imageRUNNER ADVANCE C7580i II copier offers speeds of up to 80/70 ppm in black and white/colour and the capability to scan up to 240/220 ipm (black and white/colour, 300 dpi). This Canon printer also supports a wide range of media and paper sizes of up to 13 x 19 inches with a maximum capacity of 9,300 sheets. Created on the Canon Advance series that is marketed as the third generation, the device works on intelligent information management principles. It is made to meet a lot of needs in an intuitive, customizable user interface that supports outstanding uptime and continuity.
Sharp MX-6070N
Sharp Electronics has released its new advanced Sharp MX-6070N copier. This was created to deliver stunningly beautiful colour documents quickly and with reliability and ease of use in mind. The customizable touchscreen display can be finely tuned to your workflow. It has advanced features like a dual-head document scanner, wireless LAN connectivity, compact PDF scanning, and native OCR Microsoft Office. The Sharp MX-6070N copier prints at least 60 pages per minute in colour and black and white. It scans at speeds of up to 200 images per minute on a 2-sided document using the single-pass dual-head scanner.
These are two of the best colour copiers that you can get for your business. If you are not ready to purchase a copier just yet, you can lease one instead.
If you plan to get copiers for your office in Atlanta, you can opt to buy copiers or lease copiers in Atlanta. We can give you the option to get the copier that you want. You can contact our local copier leasing services department in your location.
If your Location is around Atlanta, you may call us at (404) 369-0911, our personnel for copier leasing in Atlanta will assist you. If you are also looking for copier repair services in Atlanta, you may contact our copier repair personnel at the same number.